Terra Madre Salone del Gusto
Every other September, members of the Slow Food community flock to Turin, Italy, from all over the globe, for Terra Madre Salone del Gusto. The event is a large conference and food exhibition promoting good, clean, fair food for all. The trademarked Slow Food movement was launched in 1986 when Italian Carlo Petrini and fellow advocates protested the opening of a McDonald's near Rome's Spanish Steps, instead advocating for the rich food traditions embedded in his country's history and culture.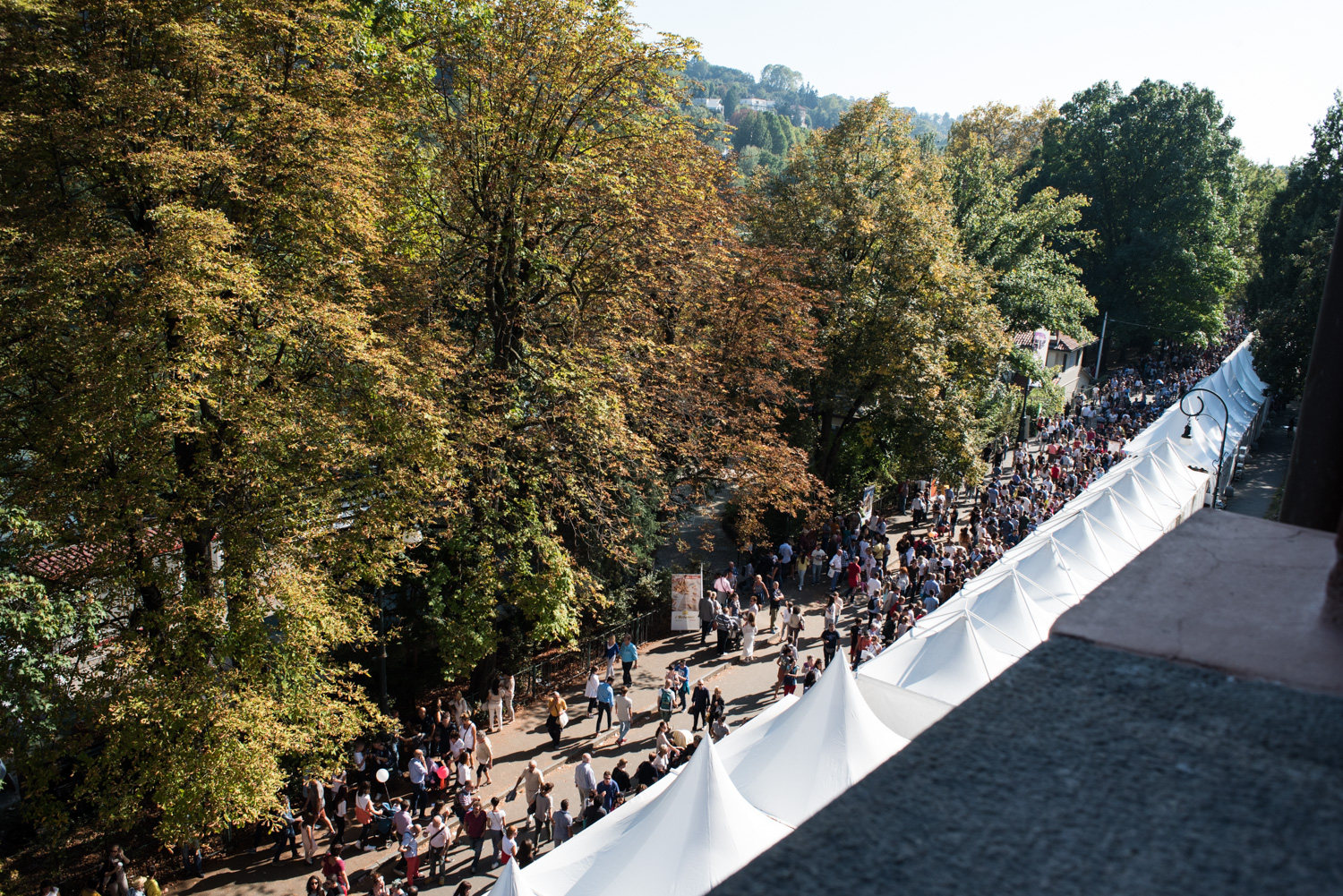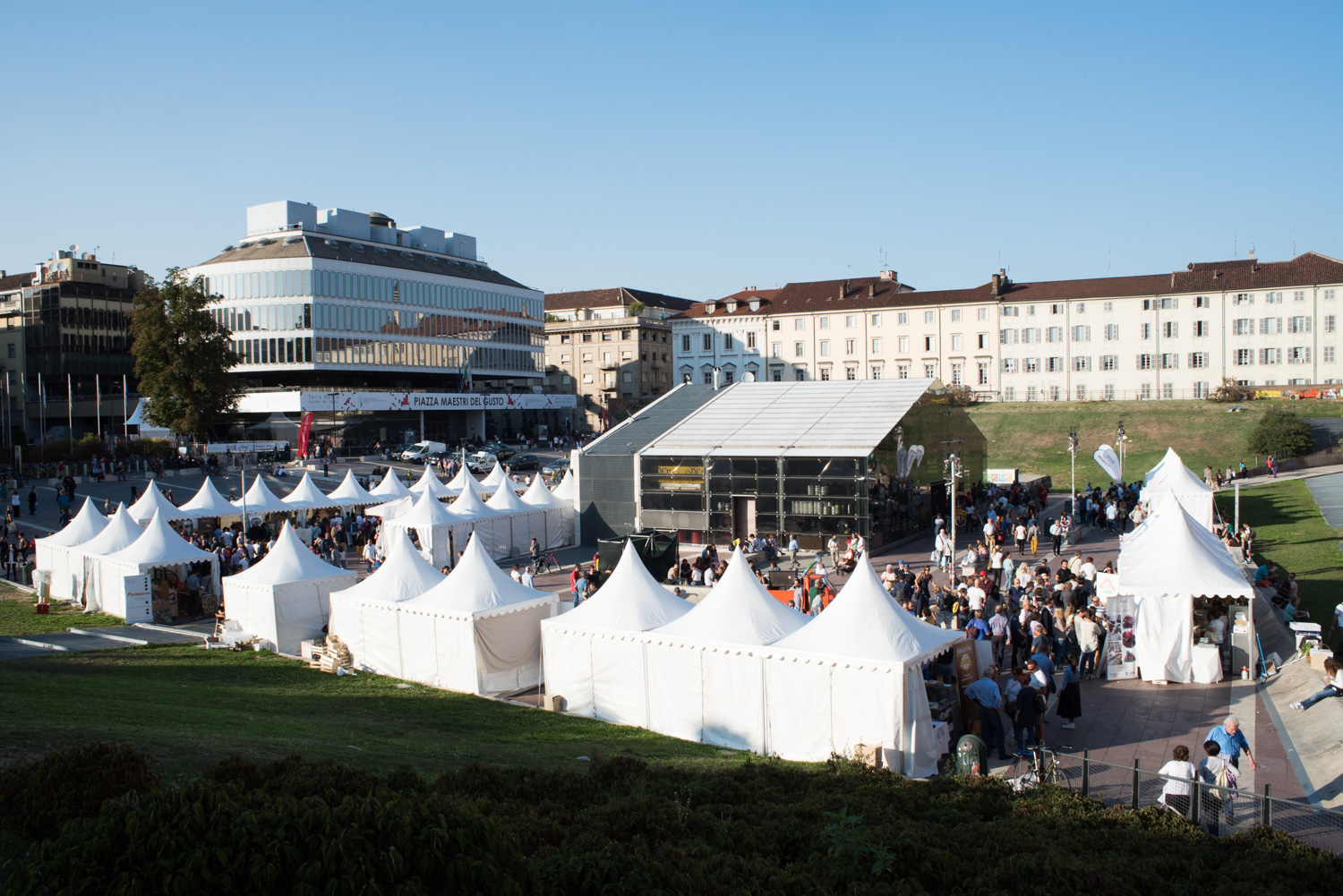 I had the opportunity to attend this monumental event in 2016 as a delegate for Slow Food USA, while serving on the board for Slow Food DC. Amazingly, the delegate program covered my accommodations, travel within Italy, and all meals throughout the event. Some delegates were hosted at homes of Turin residents, while others, like myself, were put up in local hotels.
The event sprawls out over the whole city, with the central hub between Torino Esposizioni and Castello del Valentino, where presentations and panel discussions took place throughout each day. Park footpaths are lined with tents, each manned by delegates representing 142 different countries, displaying, sampling and selling their country's notable slow food products. Having just moved back to the U.S. from South Africa 7 months prior, I loved coming across the Slow Food South Africa tent! And having lived in Finland 3 years prior, I really loved visiting the Finnish tent and trying the raakasuklaa [raw chocolate], made with wild berries.
And of course, just being in Italy was a treat unto itself. I took some time away from the crowds one afternoon, to enjoy a leisurely stroll along the Po River. But my very favorite highlights of the event may come as a surprise. As overwhelmingly full as the conference is, I had a difficult time paying attention to any of the panel discussions, and instead much preferred hands-on, visual experiences. So the most interesting opportunities in which I participated were two tours, led by the students of the University of Gastronomic Sciences (UNISG): Urban Foraging and Bike N' Eat.
Through the Urban Foraging tour, we were led by UNISG students on a walk through Parco del Valentino, identifying and observing wild edible plants, such as dandelions, purslane, and clover. This lesson came with a warning, however, that while knowing how to identify edible plants is important, it's also important to only harvest them in clean areas, where, for example, pets aren't doing their business. Learning to identify edible plants that grow wild through various sources over the last few years has been incredibly helpful to my gardening practices. I used to just pull up any plant from my garden that didn't look like something I'd seen at a grocery store. Now I allow dandelions to grow in place, as well as lamb's quarters. I've even purchased purslane seeds, to grow my own!
Through Bike N' Eat, a group of about 14 of us were each provided with a bike and then led to three different stops by several student leaders. First we went to PAI Bikery, a cafe and bike store specializing in fast bikes and slow food. The perfect combo, if you ask us here at Mountain Road! Here we were treated with a berry tart and homemade ginger and lemonade. Next stop: Via Baltea! This is a multi-purpose space, containing a cafe, courtyard, bakery that works solely with a fermented mother dough, lab kitchen for creative ideas, wood-working space, co-working office and jazz and theatre schools. Here we were treated to samples of their beautiful bread, along with orange juice. We also got to watch some of the bread baking process. And last, but certainly not least, we visited Le Fonderie Ozanam. This is a restaurant, equipped with a rooftop garden, which I could have studied for hours. Here they provide hands-on learning opportunities for people with disabilities, as well as at-risk youth and unemployed young adults. As the sun set on the rooftop garden, we headed back to street level and enjoyed fresh pizza and juice before cycling back to Castello del Valentino.
The full gallery of images from both tours is available here! And select prints are available for purchase in our store! See a different photo featured in the post that you'd love to have? Let us know! Custom orders are available.
We're wishing all attendees of Terra Madre Salone del Gusto 2018 a wonderful and enriching experience! If you'd like to consider the opportunity to be a delegate in 2020, check out this link for further details.
- Christin
And tell us! What's your favorite slow food tradition?