Hiking Sky Meadows
Summertime in the Virginia countryside is a dreamy, beautiful sight, with rolling hills and lush greenery. For my birthday this year, all I wanted was to go for a hike on a sunny day. Several times earlier this year, I've had the opportunity to drive out to Marshall, Virginia for photo shoots. Despite being very small, the main downtown street of this town is brimming with fresh, organic and local foods from the likes of The Whole Ox, Gentle Harvest, Red Truck Bakery, Cordial Coffee Co. and Field & Main Restaurant. We met up at the latter restaurant with my parents and one of my brothers and his family for a delicious brunch. Afterward, Wiehan and I shared a latte from Cordial Coffee Co., walked up and down the main street, and then drove off to Sky Meadows Park in Delaplane. Aside from a 20-minute rain storm in Marshall, I'm glad to say that the weather cooperated with my wish for sunshine! Check out our video from the day here!
The hike turned out to be a lot more difficult than we were expecting, and we've since been turned on to the website AllTrails as a great resource for learning more detailed information about a hike before arriving to a trailhead. If you plan to explore Sky Meadows, keep in mind that there is a $5 entrance fee for passenger vehicles, with up to 8 passengers. We parked at the main entrance, by the visitor center. Restrooms and a water fountain are available here. I enjoyed seeing the friendly chickens, roaming cattle, apple trees in their peak season, and a little vegetable garden. What more could a person need?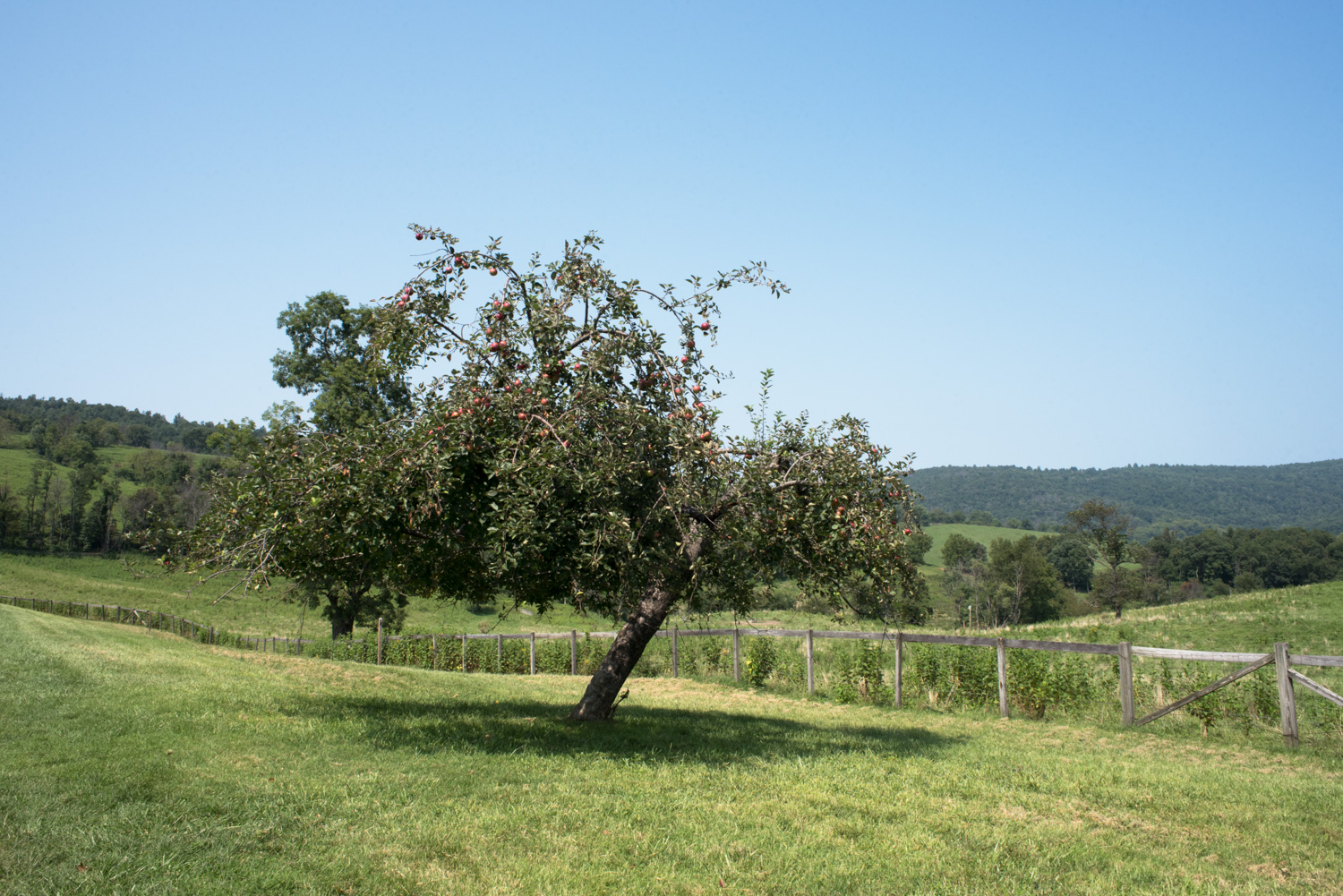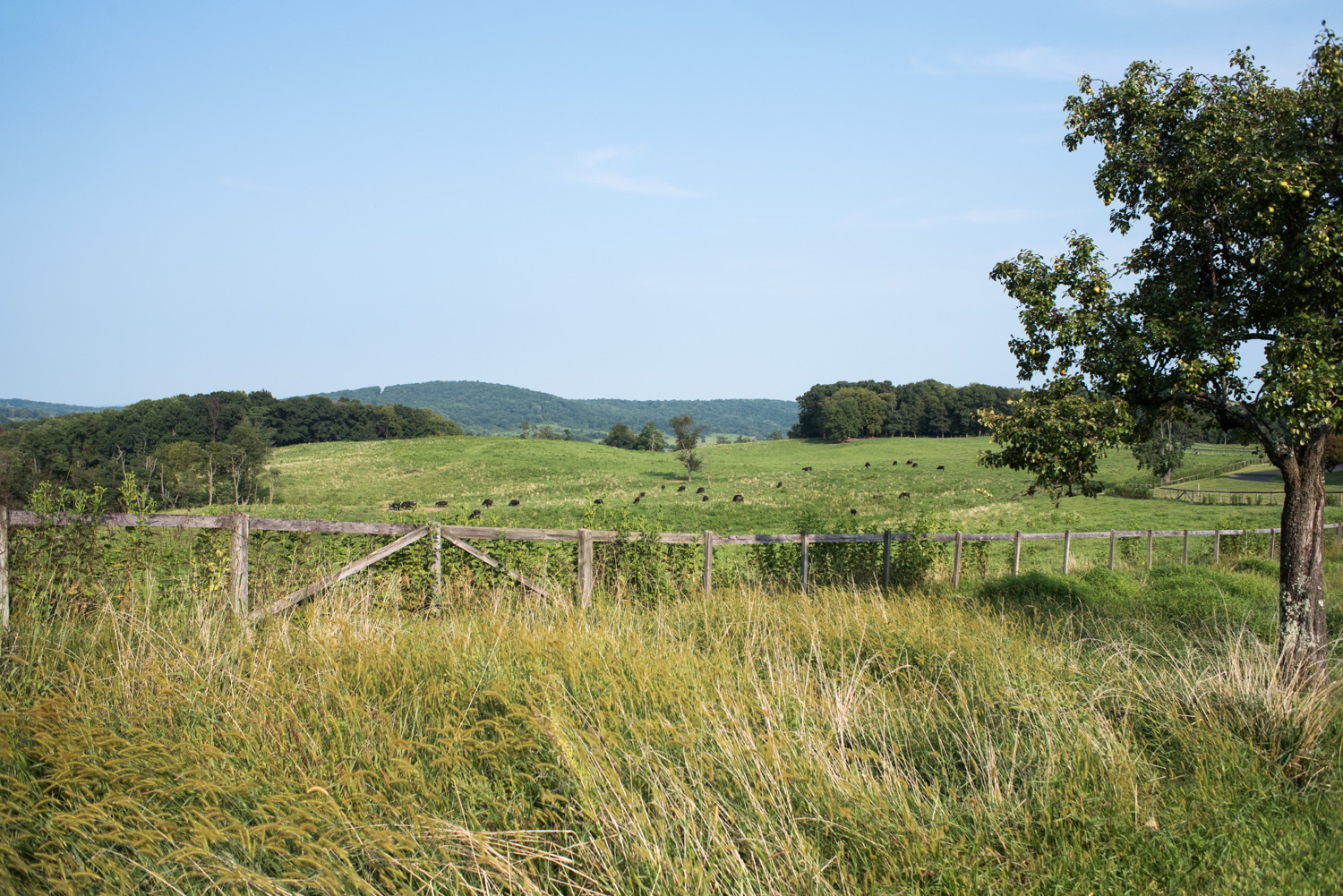 We followed the signs for Piedmont Overlook, without realizing it was a straight uphill climb of approximately 400 feet within a half mile, in the beaming hot sun. After taking in the view at the top and carrying on with the now shaded trail, we took a right turn up the Ambassador Whitehouse Trail. On the back end of this section, we approached an area in which the trail is sandwiched between high grasses on either side. We heard a rustling in the grass, and could tell that something rather large was running away from us, hidden by the grasses. Wiehan looked to the right and said, "That's a bear. In the tree. He's looking right at us." Without looking toward the tree line, I walked briskly onward along the trail and Wiehan followed, having gotten a good look into the gaze of a black bear.
After that excitement, the Ambassador Whitehouse Trail turned into the Appalachian Trail briefly. We hung a left from the AT onto N. Ridge Trail and eventually wound up back on the Piedmont Overlook, with a satisfying descent back to the car, tired and happy from all the time soaking up nature!
Like our photos? Check out our store to purchase a select print from this adventure! Custom orders are also available.
- Christin
And tell us! What's your favorite hike?